The 4K technology is here to stay even though the 8k is quickly catching up. But after so many years since 4k went mainstream, how many people really know what makes 4k, aka the Ultra High Definition (UHD) standard, better than the 1080p high definition (HD) one?
"4K" refers to the approximate number of horizontal pixels on a screen, while "1080" refers to the number of vertical pixels. To be more precise, UHD is a resolution of either 3840 x 2160 or 4096 x 2160 pixels whereas HD is "just" 1920 x 1080, which means that 4K offers twice the line resolution of HD.
So, why buy a 4K projector for your home theater or your gamer's room when you could get a HD one for half the price or less? According to experts' opinions, 4k trumps its older cousin because it is able to render any extra fine details and textures in a visibly higher contrast than 1080P can.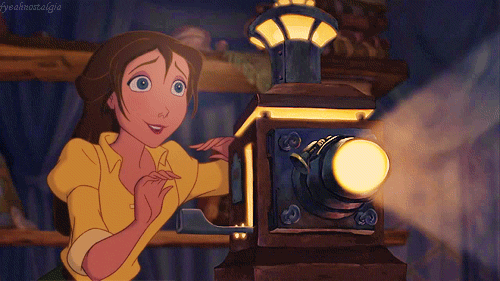 When watching a video in 4k, you'll be taken aback by the breathtaking clarity of very fine details like feathers, hair, wrinkles, fabric textures, or trees' leaves. Some users have even reported that they were able to read the numbers on the license plates of cars far away from the camera in 4K, which they couldn't previously do, in 1080P.
Now, let's see the 5 best 4K projectors to buy this year according to both expert and user ratings.
4K HDR DLP
8.3 million unique pixels
HDR-PRO tone mapping for higher contrast
2,000 lumens
60 fps for HDMI input
2,000 lumens
Dynamic Iris
This one was recently ranked as the most affordable 4k HDR Projector "on the cheap" by the experts at Engadget. With dozens of positive customer reviews and a 4.1/5 Amazon rating, we agree that the BENQ HT3550 offers the best value in its category.
Many buyers have praised it for the quality of the HDR content, brightness, color accuracy, and support for 3D. It is worth noting that DLP projectors, such as this one, are no match to high-end OLED TVs when it comes to color accuracy.
But this budget 4K projector somehow managed to handle HDR quite well when compared to some of its more expensive competitors, which lagged behind in the brightness and color accuracy domains.
Another nice surprise is that this low-tier 4k projector sports a Dynamic Iris, which is a state-of-the art piece of tech that makes blacks deeper and crisper while keeping whites brighter and more real than a conventional iris can (see image below).
It is extremely rare for this feature to be added to a projector in this price range.
What's more, this Benq model reportedly sports 8.3 million unique pixels with no fancy embedded chip. Keep in mind that mid- and high-end projectors have special chips that actually render 8 million of tiny pixels.
Less expensive models like the Optoma UHD60 (we'll talk about that one later) rely on the so-called "pixel shifting technology" which helps create an image that meets the 4K standard.
That is why we have "native," "certified," and "faux" 4K projectors, respectively. However, the human eye won't be able to tell the difference unless it is a few inches away of the screen.
But regardless of the type of projector you plan to buy, keep in mind that some devices mimic the 4K standard better than others, and the BENQ HT3550 is a notable model.
3LCD technology for no rainbow effect
2,500 lumens
WirelessHD transmitter
HDR (only via HDMI) and 3D support
60 fps latency (via HDMI)
Ninety-seven percent of the customers surveyed on a major e-commerce website said that they would recommned this 4K-enabled HD projector to their friends.
And indeed, even though this beamer is not a genuine 4K home theater projector, Epson's 4K enhancement technology means that it supports 4K input, and it does it in grand style.
One user reported that the 4K output is so "unreal" that he wasn't able to tell the difference between his EPSON and his friend's $10,000 native 4k home theater projector. 5040UBe also sports a 1,000,000:1 contrast ratio and accepts the latest content protection standard for 4K called HDCP 2.2.
As an added bonus, the 60 frames per seconds and HDR compatibility make video streaming from gaming consoles and Blu-rays a seamless experience, which means this particular 4k projector is perfect for die-hard gamers, as well.
But although at $2,300, it is a bit pricey for a budget home theater projector, the large-scale image quality this projector consistently offers makes it one of the best 4k projectors when it comes to the value they offer.
There's also an EPSON 5040U 4k-enabled home cinema projector, that is a few hundred dollars cheaper than the 5040Ue (you can check it out here) but it doesn't come with a 4k wireless transmitter, so you'll need a HDMI cable to actually use it and a USB stick for firmware updates.
We do recommend the EPSON 5040U over this one since there have been numerous complaints about the wireless tech not being reliable enough on this particular model.
All in all, both the 5040U and the 5040Ue come with excellent color accuracy and contrast, but they lack the sharpness of the Optoma UHD60, which is next on our list.
3. Optoma UHD60 – Best Middle-of-the-Road 4k Projector
Texas Instruments 4K UHD DLP chipset
3,000 lumens
HDR support
UltraDetail technology for sharper images
Dynamic Black tech
15,000 hours of lamp life
A 4K home theater projector perfect for videogame and sports fans alike. Even though it is not the real thing as it is only a CERTIFIED 4K projector and is equipped with 2716×1528 micro-mirrors, it is one of the few projectors in this price range to render a true 4K image.
Unlike the Epson 5040UBe beamer, which is a HD projector with "4K enhancement," Optoma UHD60 will offer you the REAL 4K experience thanks to its pixel shifting tech.
Considering the many positive reviews, the product was given the Amazon Choice tag.
Dozens of happy customers have praised the projector for its fair price ($1,799 but you can often find it on sale at $1,400-$1,500 on Amazon), amazingly crisp image quality, the multitude of input-output options, and low level of noise (one user reported sitting about 4 feet below the beamer and barely hearing the fan). It also supports 2020 signals.
Its drawbacks include no 3D mode, mediocre contrast ratio, a single HDMI 2.0 port, bulkiness, and poor black levels (this is a recurrent issue). But if you want sharper black levels consider using "dynamic black". According to several user reviews, the setting can make a huge difference.
Proprietary 4K e-shift5 technology
Native 4K 60P (4:4:4)
HDMI/HDCP 2.2/ HDR compatibility
40,000:1 Native Contrast Ratio
Direct Mode for low latency
This model is a nice addition to anyone's home theater. JVC projectors are known for their deep black levels and impressive colors.
Some users have described the image quality on this projector as "absolutely amazing" and "impressive," with one user praising the device for being the 6th and the best projector he bought in the last 15 years.
As opposed to DLP and SXRD models, JVC D-ILA models are known for their best-in-class dynamic and native contrast, but this year's model stands out through superior picture quality.
The JVC DLA-X590R 4K e-shift5 D-ILA Projector supports native 4K 60P (4:4:4) content and can upscale 1080P content to the 4K standard.
The JVC DLA-X590R 4K e-shift5 also shines bright in its class thanks to its upgraded pixel shift technology, i.e. the e-shift5 tech, for a superior UHD resolution (3840 x 2160 normally or 1920 x 1080 in the 3D mode).
This projector sports a 40,000:1 Native Contrast Ratio, which is largely behind the device's impressively deep blacks. However, you should keep in mind that this model does not sport native 4K.
The eShift technology creates the illusion of a native 4K display by projecting 2 separate HD images sequentially at 120Hz.
The projector retails for $5,350, which makes it one of the best mid-range custom install D-ILA devices to date.
1. Sony VPL-VW675ES – Best All-Around 4k Projector
Screen size up to 167 inches from 16 feet
Contrast Ratio: 350,000:1
HDR compatibility
Active 3D
Advanced SXRD panel technology
6,000 hours of lamp life
HLG support
This native 4K projector from Sony was ranked the "best 4K Projector" in its class and for several good reasons.
Experts agree that this projector's image quality is "outstanding," black levels are "out of this world," video processing power is the "best in class," while its color accuracy is "superb." It is also a very silent and user-friendly projector with a sleek and modern look.
The Sony VPL-VW675ES is one of the few native 4k projectors under $10,000 that is as close as it can get to the $20k+ projectors sporting laser projection technology.
It is HDR compatible, offers an unmatched 3D experience (thanks to the 4k and the proprietary Reality Creation tech), and comes with HDCP 2.2 support, up to 60 fps latency, and a whopping 350,000:1 dynamic contrast for out-of-this-world blacks and colors.
And since no home theater is complete without an audio system, here's our top picks for the year: Best Home Theater System to Buy in 2019
There are also 9 picture calibration modes to best match the video source and/or brightness in the room:
– TV mode: Best suited for projecting TV programing in a dimly lit environment
– Bright TV: Best suited for projecting TV programing in a bright environment
– Photo mode: For when you feel like browsing through your photo collection
– Game mode: Offers the best contrast, brightness levels, and response time when playing video games
– Reference mode: It brings no enhancements to the original image
– Cinema Film 1: Best mode for viewing orange-based films, also known as master positive films
– Cinema Film 2: Mimics and even surpasses the rich tones and crisp blacks of a movie theater
– Bright Cinema: Best used when watching a flick in a bright environment.
But these modes are not set in stone. You can always tweak the settings and get the best calibration mode for your needs.
As one happy customer put it, the VPL-VW675ES offers "a home cinema experience far superior to any mainstream cinema." And since the VPL-VW675ES supports the still-nascent HLG format, this 4k home projector is future-proof as well, which makes a wise investment.
The only drawback of this machine we could found is its rather steep price for a home user ($7,999) but as one content buyer said, "it is worth every penny" as you will never look at the home cinema experience the same again.
Plus, you can always try Sony's older models in the line, such as the VPL-VW295ES, which is several thousand dollars cheaper but still rocking hard (Check current price here)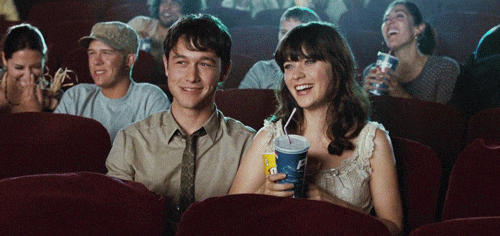 Final Thoughts
With any of the units on our list of the best 4K projectors that you can buy this year, it won't be a hit and miss. We have added 4k projectors for home theaters from all price ranges, except the high-end ones, for our readers to make a sensible choice.
Is there a projector that hasn't made it to our list and it's worth every penny? Leave us a comment in the section below.
Popular Posts: